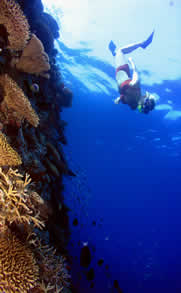 Kandholhu has one of the best house reefs in Maldives – when in 1998 El Nino raged in the Maldives, this reef stayed virtually untouched. The slight damage it did sustain has since fully recovered. The reason the reef was not affected by coral bleaching is still a riddle, even the Marine Biologists cannot explain it.
The lush intact corals of the Kandholhu House reef make it one of the best in the Maldives! You will find large table and other hard corals, as well as an abundance of "Nemos" living in the sea anemones.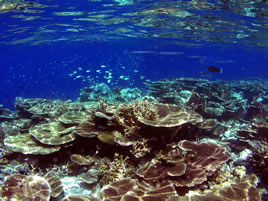 Entering the house reef is very easy! Simply take your dive gear, enter the water in front of the dive school, and drift towards the main jetty where you can easily exit the water. A long surface swim is not necessary.
Because the reef is so good, Kandholhu is soon expected to gain marine protected status.